2A11 Aluminum Sheet- Mingtai Aluminum Sheet Manufacturer
2A11 Aluminum Sheet is the earliest hard aluminum. Commonly known as standard hard aluminum, it has medium strength. The 2A11 aluminum sheet has good plasticity in the state of annealing, rigid quenching and heat treatment. It can be strengthened by heat treatment. It has good spot weldability under the state of quenching and natural aging.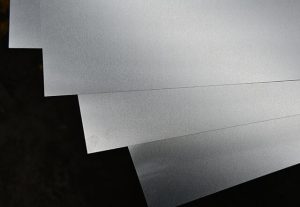 Strength of Mingtai Aluminum Production 2A11 Aluminum Sheet
1

Mingtai Aluminum put into operation the "1+1" ultra-wide and ultra-thick aluminum plate production line to make sure the 2A11 aluminum produced with good mechanical properties, high strength, easy processing, and good performance.

2

professional China manufacturers' annual output can be up to 1.4 million.

3

Our quality assurance department incorporates technical expertise, knowledge of industrial standards, and the latest testing equipment and devices to meet all requirements in order to ensure that the supply made to our clients meets exact specifications
Technical Parameter of Mingtai 2A11 Aluminum Sheet
| | |
| --- | --- |
| Alloy | 2A11 |
| Temper | F、O、T3、T4、T6、T73、T351、H112 |
| Thickness(mm) | 20-200 |
| Width(mm) | 100-1250 |
| Length(mm) | 500-16000 |
Aluminum products of Mingtai 2A11 Aluminum meet the export popular
2A11 aluminum sheet of the packaging meets the export standard. Plastic film and brown paper interleave can be covered to customers' needs. wooden case or wooden pallet is adopted to protect products from damage during delivery.
Henan Mingtai AL. Industrial Co.. Ltd.© All rights reserved

Privacy