3005 Aluminum Sheet
Thickness: 0.1-500mm
Application: color-coated aluminum substrates, lamp cap materials, blinds, curtain walls.
Leave a message for quotation
China Professional Supplier- 3005 Aluminum Sheet Price
Aluminum 3005 is an aluminum alloy with manganese as its primary alloying element, supplemented with a magnesium addition which makes it stronger than 3003 alloy. The 3005 supplied by Mingtai Aluminum has good formability and a very fine grain structure.
Mingtai Aluminum China is a 3000 Series Aluminum Sheet Supplier. The main type is 3003,3004,3005,3104,3105,3A21 aluminum sheet.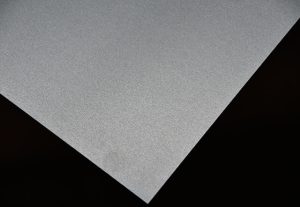 Strength of Mingtai Aluminum Production 3005 Aluminum Sheet
1

1500 Tons/Month, high production capability will shorten your wait time;

2

Experienced R & D Department to make sure the product is produced according to the national standard;

3

Adopt high-tech grinder equipment to reduce product defects;

4

Mingtai Aluminum Processing listed company has been deeply involved in the aluminum processing industry for more than 20 years, with rich experience, mature technology, and guaranteed quality;

5

The product specifications are complete and can be customized on demand, and the delivery time is 25-30 days
Technical Parameter of Mingtai 3005Aluminum Sheet
Alloy

3005

Temper

F,O,H12,H14,H16 H18,H19,H22,H24,

H26,H28,H111,H112,H114

Thickness(mm)

0.1-500

Width(mm)

100-2650

Length(mm)

500-16000
Aluminum products of Mingtai 3005 Aluminum meet the export popular
3005 Aluminum Sheet of packaging meet the export standard. Plastic film and brown paper interlea can be covered at customers' need. wooden case or wooden pallet is adopted to protect products from damage during the delivery.
Delivery Time: 15-35 days after receiving LC or deposit 30%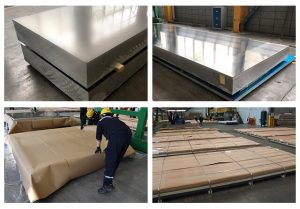 Hot Products
Thickness: 0.1-500mm
Typical Application: heat sinks, radiators, power battery enclosures, automotive heat shields
Thickness: 0.1-500mm
Typical Application: Cans, Beverage/ Beer cans, Lamp cap material, Shutter material
Thickness: 0.1-500mm
Typical Application: lamp cap material, shutter material, heat sink, etc.
Thickness: 0.1-500mm
Typical Application: 3C products, car doors, door handles, high-end architectural curtain wall panels, etc.