5005 Aluminum Sheet
Thickness: 0.1-500mm
Application: curtain wall panels, cooking utensils, instrument shells, architectural decorations.
Leave a message for quotation
5005 Aluminum Sheet Plate H34 Supplier In China
5005 alloy aluminum plate is a medium-strength alloy with good atmospheric corrosion resistance and excellent weldability. It is very suitable for decorative anodizing. Please note that the alloy 5005 aluminum plate is suitable for anodizing and may appear as stripes. If the surface treatment you are looking for is critical, please indicate "special anodizing quality" when ordering.
Mingtai Aluminum China is a 5000 Series Aluminum Sheet Supplier. The main type is 5005,5052,5052A,5052B,5059,5083,5086,5182,5252,5454,5754,5A02,5A03,5A05,5A06,5M52 aluminum sheet.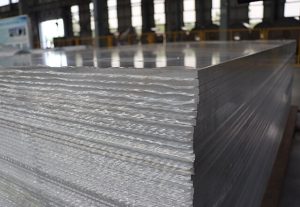 Strength of Mingtai Aluminum Production 5005 Aluminum Sheet
1

5,000 Tons/Month output, high production capability will shorten your wait time;

2

The "1+1" production line put into operation by Mingtai Aluminum provides a strong foundation for the large-scale production of 5005 aluminum plates and further ensures the good performance of 5005 aluminum plates;

3

Advanced equipment. The introduction of SMS six-roll cold rolling mill equipment can produce 2600mm ultra-wide aluminum;

4

There are many types of products produced, and the specifications are relatively complete and can be reasonably tailored according to the actual needs of users. the delivery time is 25-30 days;

5

Factory Direct Sale. All of the products are directly ex-factory prices, which greatly reduces the cost of intermediate circulation, so the price is much more advantageous in the market
Technical Parameter of Mingtai 5005 Aluminum Sheet
Alloy

5005

Temper

F,O,H12,H14,H16 H18,H19,H22,H24,

H26,H28,H111,H112,H114

Thickness(mm)

0.1-500

Width(mm)

100-2650

Length(mm)

500-16000
How to Pack and ship the Aluminum Sheet 5005?
Packing: Strong wooden pallet, with blue PVC films or paper-interleaved
Max Gross weight skid 2500KGS
For 1 x 20FCL can load 20 to 25 Tons max
Surface: mill finish with blue PE films to protect the surface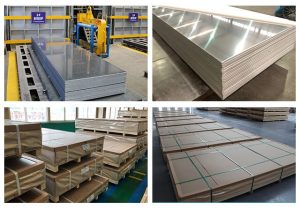 Hot Products
Thickness: 0.1-500mm
Typical Application: 3C products, car doors, door handles, high-end architectural curtain wall panels, etc.
Thickness: 0.5-500mm
Typical Application: Shipbuilding, Pressure Vessels and General maritime fabricated products, LNG storage tank, flange material, etc.
Thickness: 0.1-500mm
Typical Application: tread plates, vehicle bodies, fishing equipment, shipbuilding, rivets
Thickness: 0.1-500mm
Typical Application: precision machinery, automotive wheels, 3C products, mobile phone shells