2017 Aluminum Sheet
Thickness:20-200mm
Application: molds, precision parts. Rivets, truck wheel hubs. propeller components. Various other structural parts
Leave a message for quotation
2017 Aluminum Sheet Supplier-Henan Mingtai Aluminum
Aluminum 2017 is a heat-treatable wrought alloy that offers decent strength, ductility, and good machinability. Aluminum 2017 offers more strength than Aluminum 2011 and has fair workability and corrosion resistance.
As with many aluminum alloys, Aluminum 2017 should not be welded as it reduces the alloy's corrosion resistance.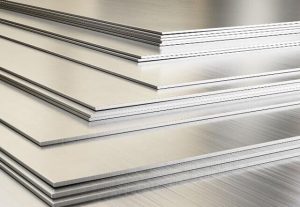 Strength of Mingtai Aluminum Production 2017 Aluminum Sheet
1

It has 6 semi-continuous casting production lines, 10 continuous casting and rolling production lines, and 44 other large-scale processing equipment.

2

The product specifications are complete and can be customized on demand, and the delivery time is 25-30 days.

3

High strength, certain heat resistance, can be used as working parts below 150°C; when the temperature is higher than 125°C, the strength of the 2017 aluminum plate is higher than that of 7075 alloys.

4

Our quality assurance department incorporates technical expertise, knowledge of industrial standards, and the latest testing equipment and devices to meet all requirements in order to ensure that the supply made to our clients meets exact specifications.
Technical Parameter of Mingtai 2017 Aluminum Sheet
| | |
| --- | --- |
| Alloy | 2017 |
| Temper | F、O、T3、T4、T6、T73、T351、H112 |
| Thickness(mm) | 20-200 |
| Width(mm) | 100-1250 |
| Length(mm) | 500-16000 |
Aluminum products of Mingtai 2017 Aluminum meet the export popular
2017 aluminum sheet of packaging meets the export standard. Plastic film and brown paper interleave can be covered to customers' needs. wooden case or wooden pallet is adopted to protect products from damage during delivery.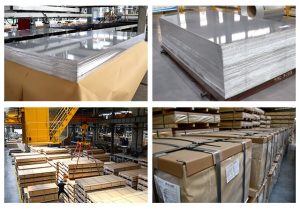 Hot Products
Thickness: 20-200mm
Typical Application: molds, rivets, truck wheels, and other various structural parts
Thickness: 20-200mm
Typical Application: Mold, High strength structural parts, Truck hub, etc.
Thickness: 1.0-500mm
Typical Application: high-hardness mold, high-end mobile phone shell, precision parts
Thickness: 0.5-500mm
Typical Application: High-strength aluminum and bus conductors for buses.