2A12 Aluminum Sheet, Plate Sheet Aluminum Alloy
2A12 aluminium sheet is a 2 series Al-Cu alloy, which mainly contains the alloy component Cu, and belongs to the heat-treated alloy sheet. Therefore, the 2A12 aluminium alloy strengthened by heat treatment has high strength. Besides, 2A12 aluminium sheet has excellent machinability and good spot welding property, but when gas welding and argon arc welding, there is a tendency to form intergranular cracks. And the corrosion resistance is not high, need to carry out surface treatment or aluminium coating to improve its corrosion resistance. Now, 2A12 aluminium sheet is mainly used for making various parts and components with high load (but not including stamping parts and forgings). Mingtai Aluminum 2A12 aluminium processing technology is in the leading level in the industry.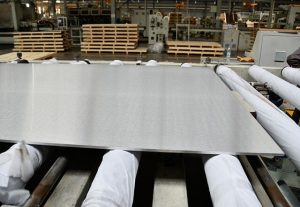 Strength of Mingtai Aluminum Production 2A12 Aluminum Sheet
1

Mingtai adopts advanced "1+4" production line and "1+1" production line and other production equipment to ensure product quality and market competitiveness;

2

No oil spots, no waves, no scratches, no roll marks on the surface of the aluminum plate, neatly trimmed edges, and no burrs;

3

It has the advantages of low density, high strength, good processing performance, etc., and has good heat resistance

4

2A12 aluminum plate has high strength and certain heat resistance, and can be used as working parts below 150°C;

5

Annul Ouput 1.4 million tons;
Technical Parameter of Mingtai 2A12 Aluminum Sheet
| | |
| --- | --- |
| Alloy | 2A12 |
| Temper | F、O、T3、T4、T6、T73、T351、H112 |
| Thickness(mm) | 20-200 |
| Width(mm) | 100-1250 |
| Length(mm) | 500-16000 |
Aluminum products of Mingtai 2A12 Aluminum meet the export popular
2A12 aluminum sheet of packaging meets the export standard. Plastic film and brown paper interleave can be covered to customers' needs. wooden case or wooden pallet is adopted to protect products from damage during delivery.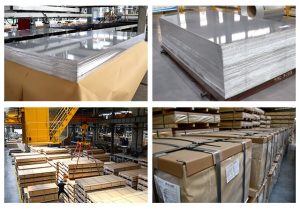 Hot Products
Thickness: 20-200mm
Typical Application: molds, precision parts. Rivets, Various other structural parts
Thickness: 20-200mm
Typical Application: Bulkhead aircraft, wing ribs, spars, and other
Thickness: 20-200mm
Typical Application: Mold, High strength structural parts, Truck hub, etc.
Thickness: 20-200mm
Typical Application: molds, rivets, truck wheels, and other various structural parts
Henan Mingtai AL. Industrial Co.. Ltd.© All rights reserved

Privacy